History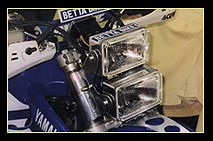 Betta Bikes was established in 1984 by Steve Warnes and has been providing Motorcycle Electrical Services around Australia and Overseas for 30 years.
Due to an increasing demand for Electrical diagnosis and repair we have expanded our range of services to include Capacitor Discharge Ignition Repairs And Transistor Assisted Ignition System Repairs.
We offer a comprehensive Fault Finding and Exchange Service for a wide range of makes and models.